Instructions for creating and accessing your account
To access the abstract submission system and / or online payments you must create an account by clicking on the button "Create / Access your account" located on the left hand side of the page or on the link below. Please note that before including co-authors in your abstract they must have created an account and provided basic information as citation name and affiliation. This applies to co-authors not attending the conference as well. While creating your account and registering for the conference, please take into consideration the early bird fees and conference deadlines.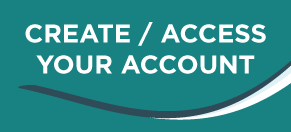 Basic Instructions:
Fill the subscription form that will appear in a new window and note that only letters and numbers are accepted in the form.
After you have filled in the form, SAVE the information and LOG IN with your registered email and the password you just created.
You will find a MENU with a number of buttons once you log into the registration system. Here follows a brief description of your options. These descriptions can also be found in the balloons that open automatically when holding the mouse over each of these buttons:
PERSONAL DATA:

This will allow you to change your personal information. Make sure you register as a Young Scientist if this applies.

PAPERS SUBMISSION:

Here you can submit your abstract for oral or poster presentation, edit authors and verify the status of your paper.

ACCOMPANYING:

here it is possible to register an accompanying person. Please note that the respective fee must be paid in the "PAYMENT" menu. Payment must occur separately for each accompanying person, should there be more than one.

PAYMENT:

Here you can pay your registration fee through credit card and via PayPal system.

CERTIFICATES:

Request a certificate of your presented work / conference participation, or download your Invoice of the conference fee here.

YOUNG SCIENTISTS:

Apply for financial support to attend the conference here. Prepare a CV and reference letter as pdf for upload.
Soon to come:
VIRTUAL STORE:

pay for additional services during the event, leisure trips, poster printing service, etc.