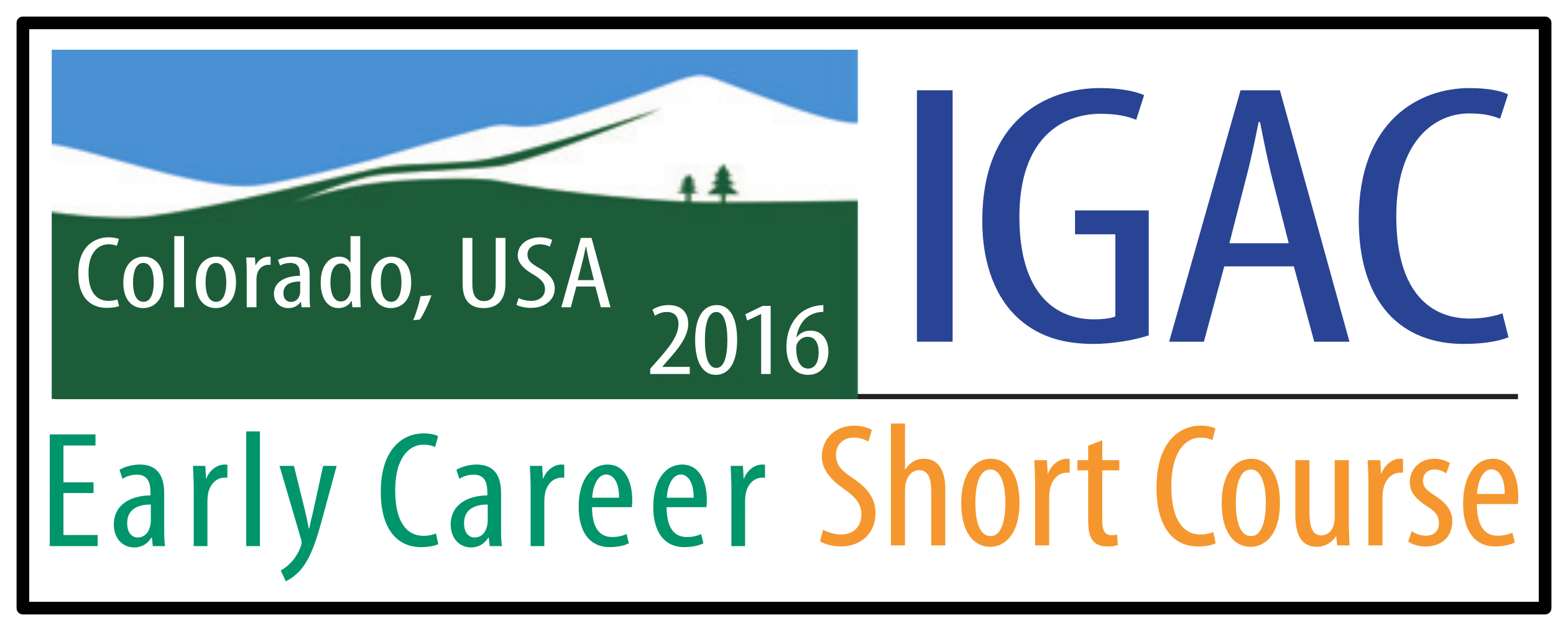 This is an intensive three-day short course with content varying from communication skill development to exploring the science-policy landscape. The main goal of the short course is to foster friendship and collaboration among the future leaders of atmospheric chemistry research. Investing in future leaders is a vital part of the IGAC mission to foster international atmospheric chemistry research towards a sustainable world. 
The core themes of the 2016 IGAC ECSC are modern science, science communication and science policy engagement, making your science impactful, and developing mentoring skills. 
The focus areas of the short course are:
NCAR and NOAA Tour - An opportunity to explore some of the most advanced research facilities in the United States. Learn about state-of-the-art atmospheric science being conducted at these laboratories and a chance to meet the scientists involved.

Dinner with Members of iCACGP - Meet members of the international Commission on Atmospheric Chemistry and Global Pollution (iCACGP). The group actively supports and facilitates atmospheric chemistry research that aims to solve present-day problems facing society.

Communicating Science - Take sharing your science beyond academic papers and poster sessions. A hands on session to help you develop lifelong skills such as effective communication to aid your interaction with both the public and other scientists.

Science-Policy Training Module - The goal of the Science-Policy Training Modules is to create a foundation of knowledge and possibilities for engagement in the science-policy landscape via multiple corridors with a focus on the particularly policy-relevant atmospheric science domain.

Dinner with SSC - A great opportunity to meet the IGAC Scientific Steering Committee in an informal manner. Practice networking skills and talk to the established scientists who play a key role in shaping the current objectives of IGAC.  

Impactful science - Learn how to maximize the impact of your science and gain an insight into the psychology of the perceived impact. This session also aims to get you thinking about the big picture your science contributes to and the importance of your work.

Mentoring skills - This session will focus on identifying the methods of being an effective mentor and practicing these methods with each other and other early career conference attendees during the main week of the conference.
FUNDING

---